Generator Repair Services
When you live in Florida or Texas, you know that you live in the pathway of hurricanes and other severe storms. These storms are the main culprit of power outages and other external factors like downed lines and local ordinances. Regardless of the cause, a standby home generator will provide backup energy to keep you safe and comfortable in your home.
Unfortunately, there comes a time when generators require repair. However, you can rest easy knowing that Personalized Power Systems (PPS) and its generator repair services are just one phone call away.
Leading Generator Repair Services In Your Neighborhood
Personalized Power Systems consists of a team of generator repair technicians that are highly skilled and certified to provide the repairs your generator requires. Using our expert knowledge and innovative technology, we will get your generator up and running in no time.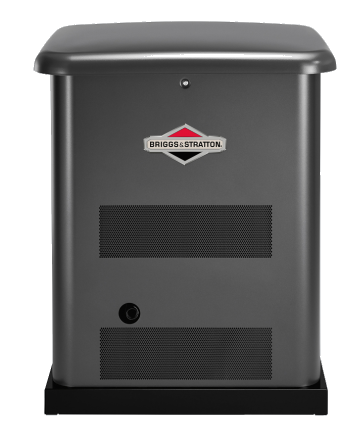 Let's face it; we don't go around thinking about our generators on a daily basis. Because of this, it is easy to miss issues that need the attention of a generator technician. As part of our generator repair services, we also offer 24-hour monitoring of your generator. This means that even if you are out of town you will receive an email or a text if there is anything wrong with your generator.
Using our highly innovative and intuitive technology, we will be able to monitor your generator for any issues that require repair. If anything arises, you will be notified immediately.
This monitoring service will help you be prepared for any natural disaster or other circumstance that leaves Texans and Floridians without power. With Personalized Power Systems in your corner, you can rest assured that you will always have the backup energy needed to thrive even in the toughest storms!
Prompt And Reliable 24-Hour Service
When your generator breaks down, it often does so in the most inconvenient or vulnerable times. Whether you have a downed power line or you've been hit with a crazy storm, your generator will be the key to remaining safe in your home.
If your generator does not power up or operate as it should, our technicians are available 24/7 to provide prompt, friendly, and reliable services. When your generator fails, stay calm and call PPS for your assistance! You can expect the technicians that arrive at your door to be:
Feel free to call Personalized Power Systems, even in the middle of the night or during the rain. We will be there just in the nick of time to get your power up and running again!
Repair Services Offered By PPS
With Personalized Power Systems on your side, you can trust that our team will provide you with high quality repairs of your home generator. Our team is made of the most qualified and expert technicians who will provide top of the line repairs for the following issues:
In the generator business
Owning a generator have never been easier.
We have used PPS for our generator, pool heater and electrical. Each time we contact them, their response and reaction time is immediate. It has been a pleasure to deal with their efficient and knowledgeable staff. They really took the time to make sure we knew how to run and test our equipment. We have and will continue to recommend PPS.
Just before Hurricane Irma hit I called and asked for a technician to look at a friend's generator which had not been used for over 6 years. My friend is not an existing customer. They scheduled a technician to come out on the day before the storm hit while I am sure they were very busy with other customers. The response time was impressive and appreciated.
Over the course of several years, Personalized Power installed two generators for me, and I never had any issues with the equipment, installation, or servicing. If you service them properly, and exercise on a schedule, there should be no reason for failure.
Don't Sweat Next Hurricane Season
Keep your family cool, comfortable and safe with a PPS Generator. Fill the form to get a FREE quote today, or if you prefer give us a call.
"*" indicates required fields