Kohler Home Standby Generators | PPS South Florida
In today's fast-paced world, having a steady supply of power is more than a luxury for most homes. When a storm hits, it is essential that your power supply is uninterrupted. To ensure that your power supply is never compromised, we recommend investing in a Kohler home standby generator. In this blog, we will highlight some of the key features that you will take advantage of should you decide to make this valuable investment for your home. 
What the Kohler Home Standby Generators Offer
How do Kohler generators compare to others, and what can you expect when you buy one? From the remote monitoring and control features to the quiet operation and advanced fuel management, your new generator will make your life a whole lot easier when an extra stream of power supply is needed. 
Remote Monitoring and Control
One of the key features that attract many buyers is the remote monitoring and control options. With the help of these features, you will be able to connect your generator to your home's network and track the generator's operation on its app. As a result, you will get real-time updates on the generator's status, performance, and fuel levels. You will be able to run a maintenance and diagnostic check with the click of a button on your smartphone without having to get up. 
Automatic Transfer Switch (ATS)
Say goodbye to the hassle of manual intervention during a power outage. Kohler home standby generators are typically equipped with an Automatic Transfer Switch (ATS) that senses when the utility power goes out. Seamlessly, the generator takes over, supplying power to the home. When the utility power is restored, the ATS automatically switches back to the grid power, making the transition smooth and uninterrupted.
Load Management System
It isn't a secret that your home is reliant on multiple electronic systems to make a lot of your day-to-day tasks possible. Kohler generators come with a highly intelligent Load Management System that will help you determine which appliances and electronics are to be prioritized and which ones can be disconnected. With this system, your generator will operate intelligently without overloading. 
Quiet Operation
There's nothing more frustrating than having to deal with a loud generator. Although it can provide you with the power needed to operate your essentials, it can also provide you with a headache. The good thing about Kohler home standby generators is that they operate quietly while providing the supply of power needed during a power outage. 
Clean Power Output
Sensitive electronics, such as computers, televisions, and smart devices, demand clean and stable power. Kohler home standby generators deliver precisely that, thanks to their advanced technology that produces low Total Harmonic Distortion (THD). This reduces the risk of damage to connected devices, safeguarding your valuable equipment during power fluctuations.
Corrosion-Resistant Enclosure
Generators manufactured by Kohler are all designed with a corrosion-resistant enclosure that will keep the entire unit safe from the elements. This will allow you to get full use of your generator without having to worry about it being destroyed during harsh weather storms. A durable enclosure such as the one offered by Kohler will help your generator last longer.
Advanced Fuel Management
Many Kohler home standby generators are built with an advanced fuel management system that adjusts the use of fuel based on load demand. This can help reduce fuel costs and extend the generator's run time. Additionally, it will optimize the overall function of the generator and help you get more benefits from its work. 
Extended Warranty Options 
Many homeowners are also drawn to the extended warranty options offered by Kohler for their standby home generators. A flexible warranty is extremely important when considering a high-dollar investment such as a generator. It will offer you peace of mind and protection when things go wrong with this essential amenity. 
Equip Your Home with a Generator Today! 
Are you in need of a generator? Consider getting a Kohler home standby generator through Personalized Power Systems. From the purchase to installation, we handle the whole process for you and ensure your home has the backup energy it requires. Contact us today to learn about the specials and rebates we have to offer.
Personalized Power Systems offer a full-scale of generator services, from guiding you in your purchasing decision to installing, repairing, and maintaining your power generator. Contact us today to learn more about the services available to you by calling (866) 221-8100.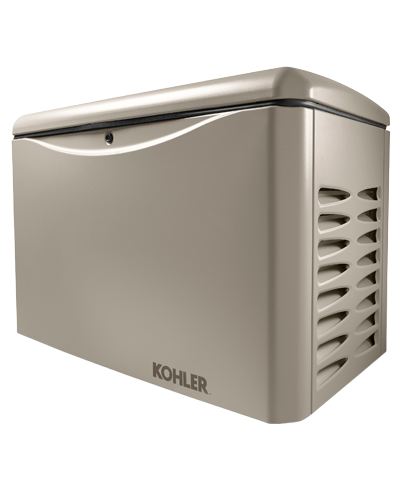 In the generator business
Owning a generator have never been easier.
We have used PPS for our generator, pool heater and electrical. Each time we contact them, their response and reaction time is immediate. It has been a pleasure to deal with their efficient and knowledgeable staff. They really took the time to make sure we knew how to run and test our equipment. We have and will continue to recommend PPS.
Just before Hurricane Irma hit I called and asked for a technician to look at a friend's generator which had not been used for over 6 years. My friend is not an existing customer. They scheduled a technician to come out on the day before the storm hit while I am sure they were very busy with other customers. The response time was impressive and appreciated.
Over the course of several years, Personalized Power installed two generators for me, and I never had any issues with the equipment, installation, or servicing. If you service them properly, and exercise on a schedule, there should be no reason for failure.
Don't Sweat Next Hurricane Season
Keep your family cool, comfortable and safe with a PPS Generator. Fill the form to get a FREE quote today, or if you prefer give us a call.
"*" indicates required fields